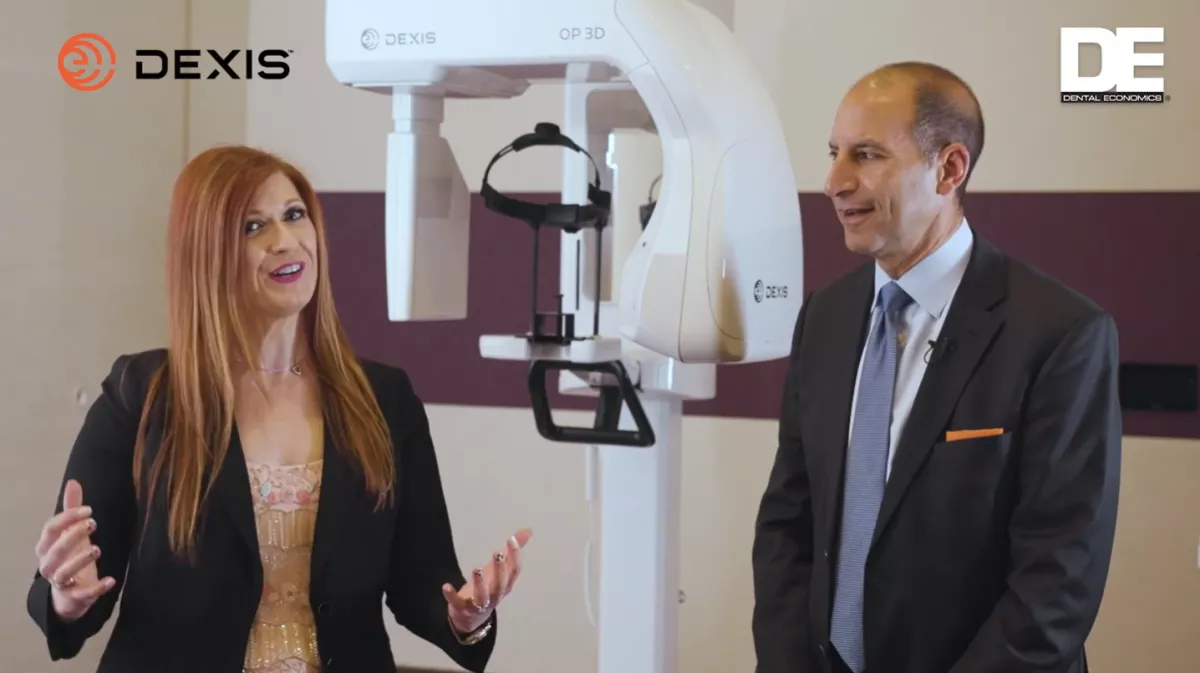 The New DEXIS at the Envista Summit 2022
"Hey everyone. Welcome to DE Business lab. I know things are looking a little bit different, it's because I am on location at the investor Global Summit in Austin, TX. I was able to steal a couple of minutes from JC Kyrillos, the president of DEXIS. JC, thanks for joining me."
"Pleasure to be here, Pam. Thanks."
"So, DEXIS is a well known brand. We've known about DEXIS for a long time. Tell us about the new DEXIS that launched this week."
"Sure, absolutely. So you're absolutely right. DEXIS has been mostly known as a 2D intraoral product and we're trying to increasingly unify our imaging product line. As you know, it includes 2D extraoral and also 3D CBCT. You know, back in December we closed our divestiture of the treatment unit and instruments business that was sold to Planmeca. As a result, the KaVo name conveyed with that. So we need to rebrand and we looked at the different brand names. DEXIS has a great reputation and a great history, and so we made that announcement to move those lines over. Many people think of DEXIS as a sensor company & a software company, but that's really the tip of the iceberg."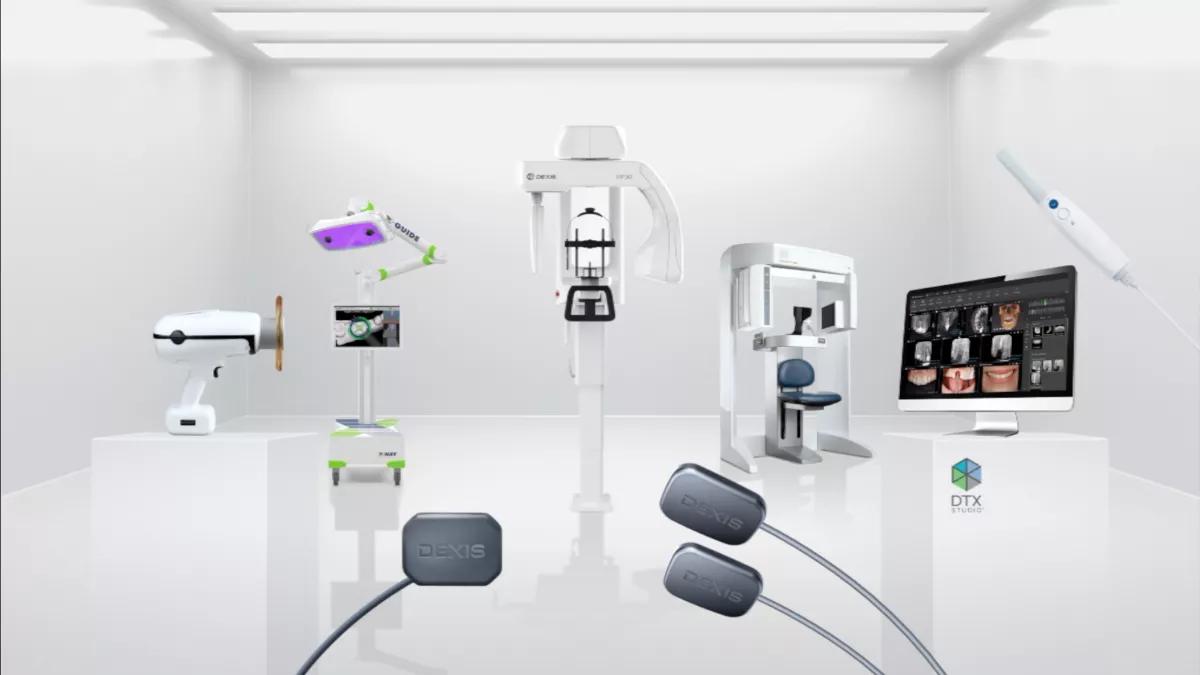 "Tell me about the new DEXIS and what's involved with it." 
"Yeah, thanks. The DEXIS umbrella is going to cover everything from those original 2D products that you spoke about through our extraoral portfolio of 2D Cephalometric 2D panoramic and 3D. It also includes our X-Guide® product that we resell for the X-NAV Corporation. That's a super exciting product that is a guided and navigated surgery for implant placement. It actually guides the clinician on exactly where to place the initial point of the drill, what angle to go at, and how deep to go. So those three different categories, which adds to safety and to ideal implant placement for the long term success of the implant. The latest edition is also going to include soon our new IOS when we complete the merger or acquisition, I should say of the Carestream Dental intraoral scanner that was announced back in December and we're planning to close in the second quarter. And once that is concluded then we will rebrand that product also to DEXIS and really covers all of your image needs. We are super excited because it really gives us the full portfolio of imaging modalities under that DEXIS brand."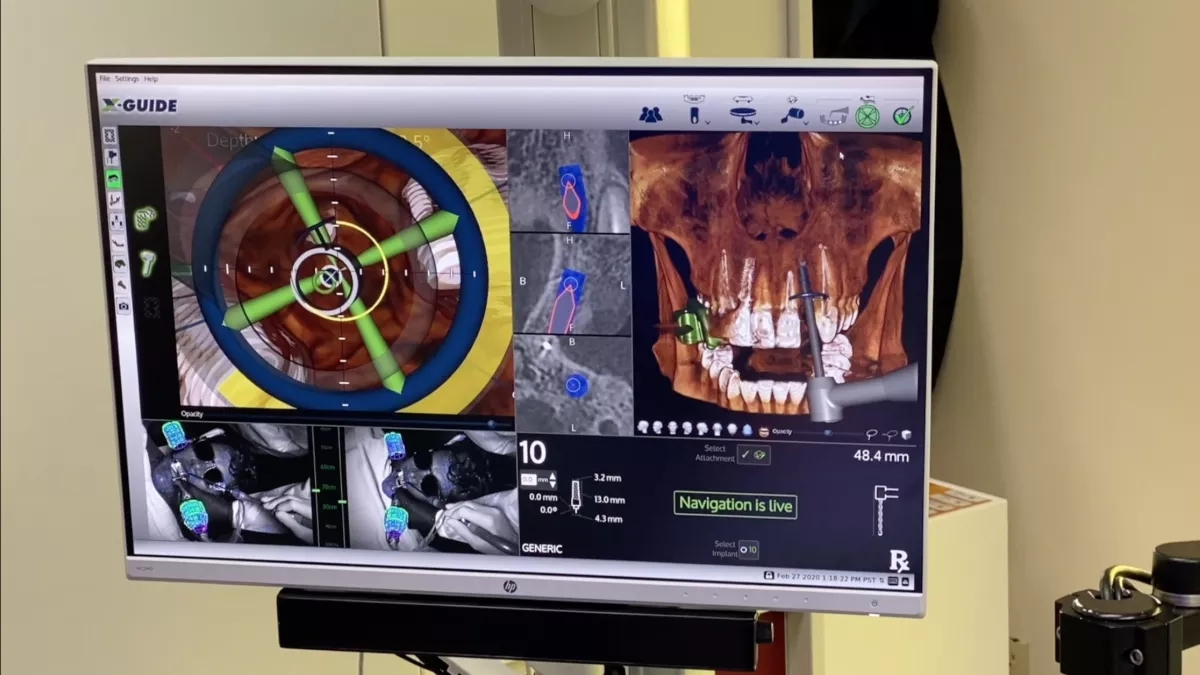 "Now I have DEXIS in my practice. I've heard buzzing and I've had a chance to see DTX studio. How is DTX Studio different?" 
"Yeah, so DTX can bring together all of your imaging modalities. DEXIS, we think is a best in class software for that 2D application. And as you probably know, can be used with multiple sensors. DTX can be used with actually seven different modalities of imaging, so the ones that are already mentioned plus intraoral scanner plus intraoral camera plus an ordinary camera and can bring all seven of those together in a common screen. In fact the technology you can just add on a tooth number and all of the images that are associated with that particular tooth come up all together. The other thing that's really substantial in DTX is our artificial intelligence. So there are a number of AI solutions that are embedded in DTX and come as part of that software package. You know, a lot is spoken about AI around our society in all elements, not just dentistry. People should know that Envista is an expert in AI and for many years now our first FDA clearance for AI solutions was in 2017 and we've had several clearances since then for software as a medical device. In fact, the most recent one was last Friday, literally a week ago, for mandibular nerve tracing. And that's a very valuable solution if you're doing an implant, the risk of injuring the mandibular nerve, as you know, can cause potentially permanent paralysis. This is an auto representation to help the clinician to see that that's all in DTX and DTX can do all those things and also do the 2D work of DEXIS itself in terms of the way that you are used to it currently. I had a chance to take a look at it and it is so comprehensive and the ability to communicate with your patients, with other specialists and store all the data in one place is groundbreaking."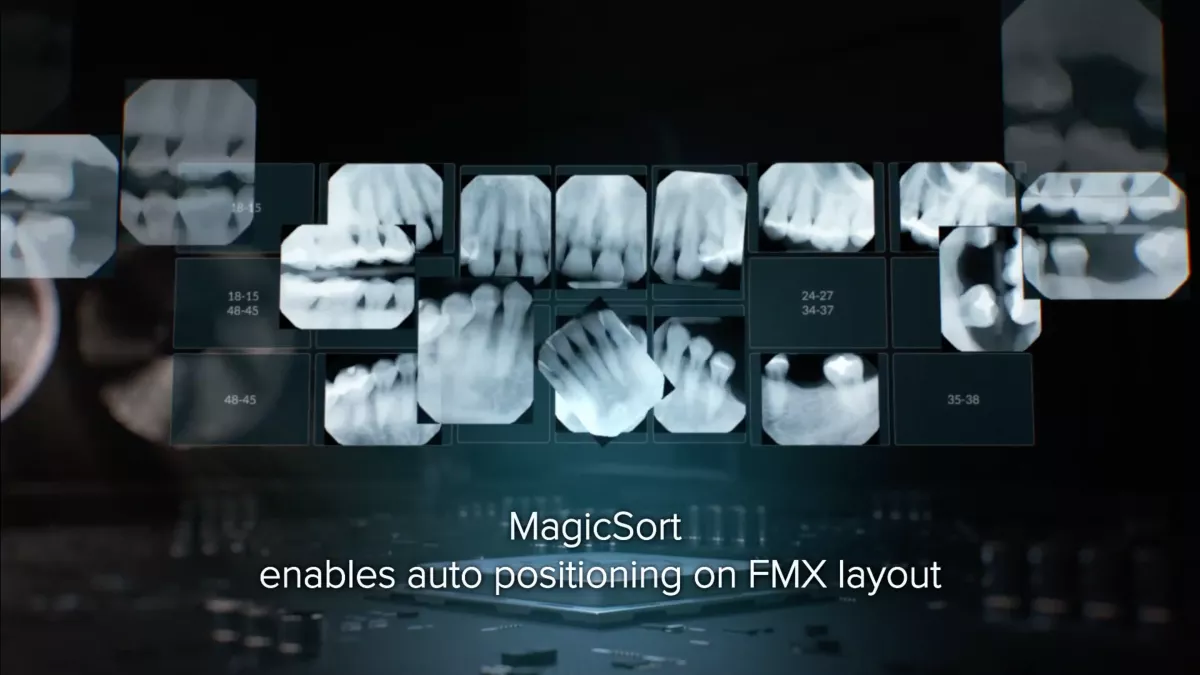 "Where can people get more information?"
"Well, they can contact us both on our DEXIS website and our DTX website to get more information about it." 
"Excellent. Well JC, I know you're busy. This summit has been amazing. Thank you so much for your time. Well, thank you so much. Really appreciate the time with you. Thank you. OK, everybody, you heard it here at the investor Global summit and I will see you next time."