The best way to do things…

…is your way!
DEXIS™ IS Solutions fit around your practice, not the other way around. Whether you are new to intraoral scanning or are thinking about upgrading, there is a DEXIS IS Solution to clear away the complexity from your workflow and provide simpler paths to better outcomes.
What will patients think of DEXIS™ IS Solutions?
Smoother scanning from start to finish
DEXIS IS Solutions make intraoral scanning simpler at every stage - from the initial scan, right up to the last moment of a patient's final appointment. Our portfolio of premium intraoral products works harmoniously together across four simple areas - scanning, planning, producing and treatment. The result is increased efficiency, accuracy and flexibility every step of the way.
With three intraoral scanners to choose from, you decide which features and level of performance is right for your practice.
IS Voyager
Scan anywhere in the practice
Enjoy optimal scanning mobility with the DEXIS™ IS Voyager trolley and DEXIS™ All in One Computer. Together they give you a super-mobile intraoral workstation that can be used with any DEXIS scanner for image acquisition throughout the clinic.

The DEXIS IS All-in-One medical-grade computer has a touchscreen, is antimicrobial, robust and waterproof and can tip +/- 20° when mounted on DEXIS™ IS Voyager. All cables are hidden away discreetly within the Voyager frame and the light weight means it can be effortlessly moved around.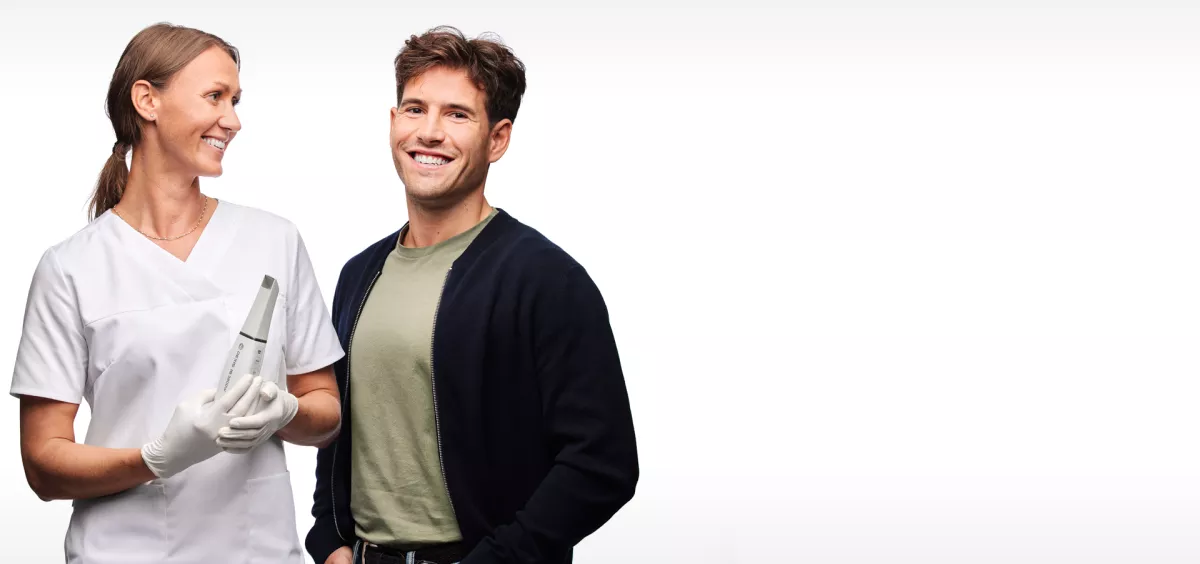 Software brings it all together
Even the greatest of scanners are only as powerful as their software. That's why we've created an innovative and continually updated range, so you can design a suite of software around your needs.
DEXIS™ IS ScanFlow
Intuitive workflow and accurate impressions in seconds
DEXIS IS ScanFlow software redefines and simplifies how you scan, diagnose and communicate with your patients. Designed to seamlessly pair with your scanner, the software guides you through a smooth, intuitive scanning experience and unlocks the real potential of your device.
Unlike other scanning acquisition software, ScanFlow is completely open, letting you work freely among different clinical applications with open workflow capability, expanded processing options, one-click export and touchscreen capabilities.
DEXIS™ IS Connect
The direct and secure way to collaborate
Securely transfer STL, PLY and DICOM files digitally to the lab, without any proprietary constraints, using the DEXIS IS Connect online portal. Both you and your lab can access files, communicate, and see status updates, so even if the files are out of your hands, the full process is in your control.
DTX Studio™ Clinic
Access patient records, images and scans in one place
DTX Studio™ Clinic was created to open up the flow of patient information, so you spend less time searching for details or images and more time focusing on your patient.
The software pairs up with many practice management software systems, gives you one clear view of X-rays, photos, 2D, 3D, extraoral and intraoral images and helps you move between images easily for better patient communication.
See the solutions for yourself
Find out more about how DEXIS Intraoral Solutions could transform your practice
*The branding for intraoral scanners, software and services is transitioning from Carestream Dental to DEXIS during 2022; item purchased may be delivered as a Carestream Dental product.
DX00384