Scan eXam™ One
Fast and reliable
digital intraoral imaging powered by AI
Scan eXam One covers a comprehensive range of your diagnostic needs and delivers high-quality results and outstanding image quality. The concise, easy-to-use design and intuitive system make for efficient intraoral imaging.

Scan eXam One continues the intraoral imaging revolution started almost three decades ago by Digora, which has been produced by the same company, PaloDEx Group Oy, in Tuusula, Finland.
The innovative spirit present in DEXIS products is tangible also in Scan eXam One´s AI-powered workflow, which is part of the included DTX Studio Clinic Software.
This intraoral imaging solution has been developed to deliver Diagnostic Confidence, Productivity and Smart Simplicity for you & your team.
 
Excellent image quality
Advanced digital image processing provides consistent images time after time. Excellent image quality can already be achieved using factory configurations that can still be adjusted easily according to the dentist's diagnostic preferences.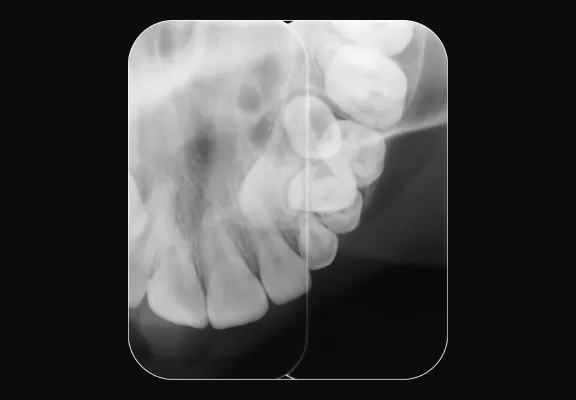 Optional: Occlusal 4C image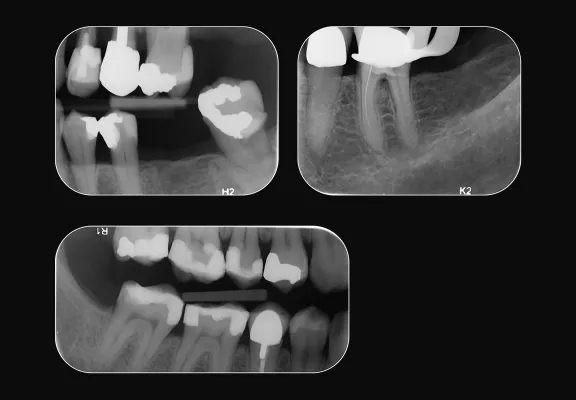 Scanning resolution 17 lp/mm. Image bit depth 16 bit.
AI Dental Findings
Instantly detect and diagnose six potential pathologies (caries, periapical, root canal, margin, bone loss, calculus) with the AI-powered key focus area feature in your 2D intraoral X-rays. The feature is part of the included DTX Studio Clinic software.
Patented iDOT™ system
Check the quality of your imaging plates with the unique iDOT™ marking system. iDOT™ marking can be seen on each image taken, making it possible to identify plates where quality is declining. Damaged plates can be replaced immediately. 
Image Automation
Automated compensations of over- and under-exposures. 
Clear and sharp IO images reproduce grey-levels accurately to show required diagnostic information in the smallest details.
Fast and easy workflow
Easy to operate and fast on actual clinical workflow. Just feed in the imaging plate. The magnet grips the plate and the Scan eXam One takes care of the rest. The processing time does not depend on the resolution setting. The entire process from reading the image to display on screen takes only seconds.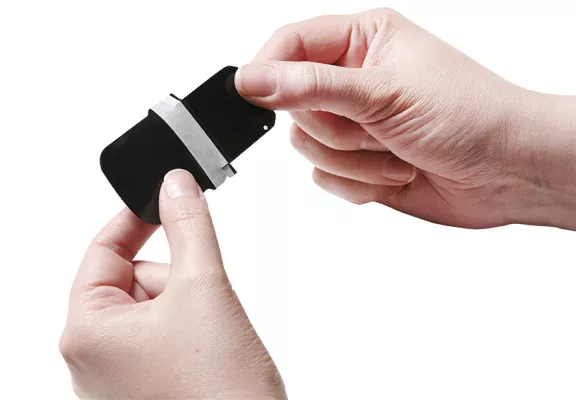 As easy and comfortable as film for the patient.
Easy front-side operation
MagicSort™– automatic AI-powered tooth number recognition
MagicSort automatically recognizes captured teeth on the intraoral X-ray image and assigns teeth numbers. The image is correctly orientated and placed into the relevant position in your selected radiographic mounts. The feature is part of the included DTX Studio Clinic software. 
SmartFocus™ – smooth tooth-by-tooth navigation
With SmartFocus, using tooth positions as your reference, browse across your various patient images from different devices and sessions with just one click. The function is powered by DTX Studio Clinic software. 
One matching your needs
Multiple imaging plate sizes available for DEXIS Scan eXam One can be used in all bitewing, periapical and occlusal X-rays. The plates are as easy and flexible as film and particularly suitable for pediatric patients.


Just one software for your imaging devices
Simplify the capturing of images from your imaging devices by using only DTX Studio Clinic, and benefit from standardizing your clinical workflow and having all images in one place. Available in all rooms in your practice, on both PC and Mac.
Smart hygienic handling
The Scan eXam scanner wakes up from standby mode and can be operated without touching the system. This workflow with single-use hygiene accessories provides safe operation with minimized risk of cross-contamination.
Additionally, the Scan eXam imaging plate system has an integrated, automatic UV cleaning system patented to maximize safety for the user and patients. 
SPECIFICATIONS